Chicken Scratch Drying Mat
Regular price
Sale price
$15.00 CAD
Unit price
per
Sale
Sold out
Turn your kitchen into a chicken coop with these scratchy chicks.
Swedish Dry Mats can be used as an extra large Swedish Dishcloth or as a drying mat. More absorbent than its microfiber counterpart, each mat can hold 15 times its weight in water.
Share
Why Swedish Cloths?

• Replaces ~40 paper towels rolls
• Reusable and Zero Waste
• Machine Washable
• Compostable, keeps out of landfills
• Made from cotton and plant-based cellulose fibers
• Sustainable alternative to sponges and paper towels
• Made in Sweden 🇸🇪
Care Instructions

• Rinse after cleaning each mess
• Machine wash in dishwasher or laundry machine (avoid dryer)
• Alternatively, boil or microwave for 1 minute to sanitize
• Brighten your Swedish cloth with hydrogen peroxide
"I will never use a regular dish cloth again! Haven't purchased paper towels for over a year." -Janet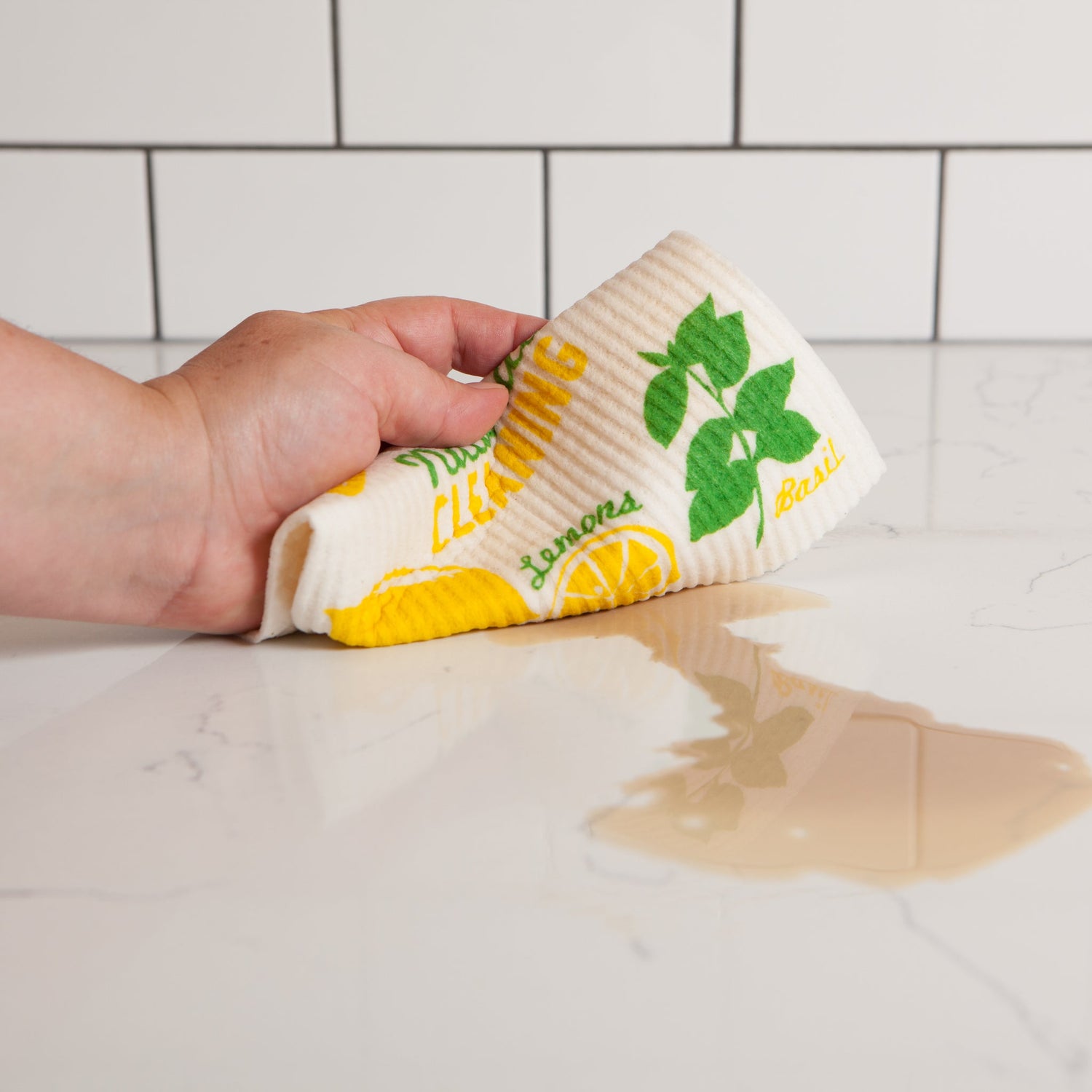 The perfect clean
Our community loves using Swedish cloths. It's a small change that makes a huge impact and genuinely makes cleaning more fun.